As we have more information about the damage that fashion brands do to people and the planet, the interest in wearing clothes made in a respectful way grows. At Feel Float we want to act ethically above and beyond the basic legal requirements.
Our journey begins in New Delhi …
Why in India? A report by the Minderoo foundation (https://www.minderoo.com.au/) notes that India leads the countries with the highest number of enslaved people in the world. With 18.35 million people deprived of liberty and in unsanitary working conditions for more than 72 hours a week.
Still, it is possible to find factories that are respectful of their employees and the environment. At Feel Float we care deeply about the people, the suppliers, the fabrics, the manufacturing, the packaging we use, the impact our production has on the environment, and the people who help create it.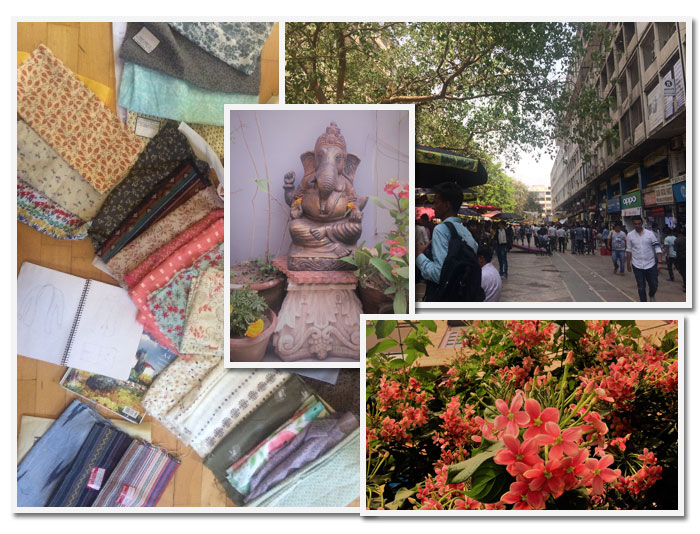 Through regular visits at the start of productions, we want from the Feel Float online store, to show our support for the Fashion Revolution Movement, and take you on a behind-the-scenes tour of who makes Feel Float clothes.
What is FASHION REVOLUTION? It is a global movement demanding greater transparency, sustainability and ethics in the fashion industry, to radically change the way our garments are produced and purchased. More details: https://www.fashionrevolution.orgs
We want to ensure that:
All of our products are manufactured under ethical, hygienic and safe working conditions.
All workers involved in the production of the collections, direct suppliers, indirect suppliers and our own service providers are treated with full consideration of their human rights.
Under no circumstances will there be child labor recruitment. Minors are not employed in the factories we work with.
Under no circumstances will there be forced labor. The job is freely chosen and the workers are free to leave.
Work hours comply with laws applied to industry standards.
Workers are not required to work more than 48 hours per week and are provided at least one day off for every seven-day period.
Our first production has 20% sustainable certified fabrics, the rest are leftovers from other productions bought in the Delhi markets and reused by Feel Float. We want in the near future to become a 100% sustainable clothing brand.
But what is sustainability?
Sustainability is the balance between three essential pillars: caring for the environment, social well-being and economic growth. To offer solutions to the problems derived from industrialization and population growth, and to guarantee the needs of the present without compromising future generations.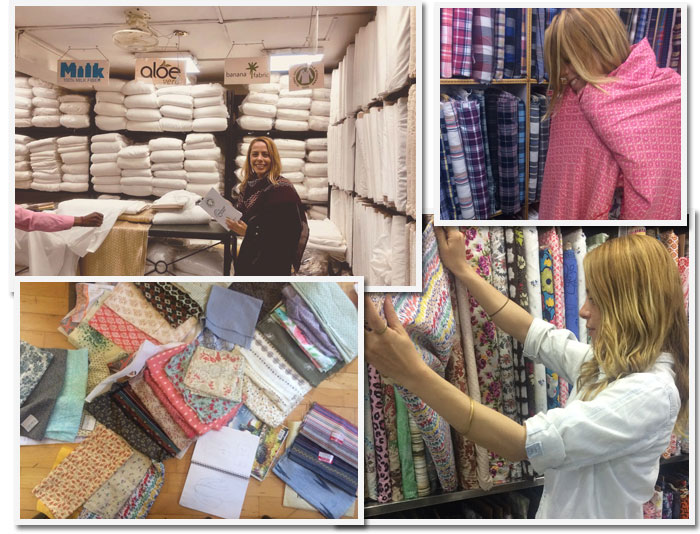 On our journey we came across an incredible market for sustainable fabrics to explore. Bamboo, Aloe Vera, Banana, Corn, Eucalyptus … all of them certified 100% organic and sustainable.
We constantly strive to improve our sustainability and do everything possible to put the environment and people at the forefront of every decision made.
The fabrics are digitally printed with natural AZO-free dyes.
What does it mean for a dye to be AZO-free?
Azo dyes are one of the main types of dyes used by the textile industry, and they are known to be potential carcinogens. They were first regulated in the EU by Germany and the list is commonly known as the "German list of prohibited dyes". If a dye does not contain these compounds, it is called "AZO-free".
We know that change is coming … We are committed to being part of that change …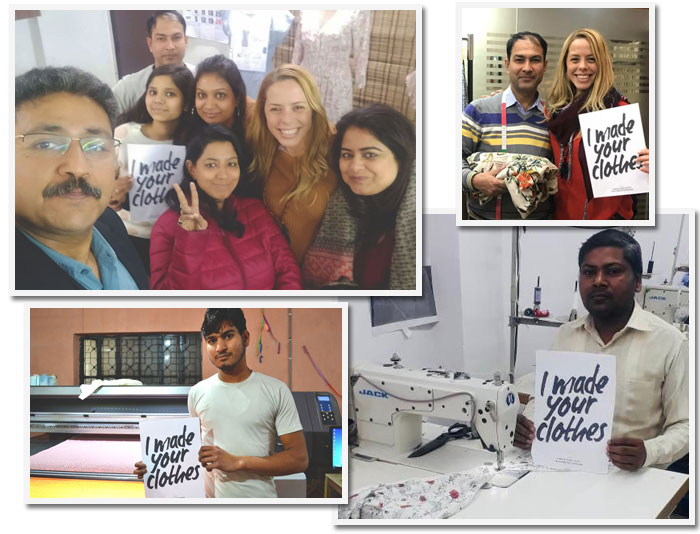 We are surprised to see how our garments have passed through the hands of so many. We want that transparency section to be a reminder for us to slow down, treasure our favorite garments and thank those who worked on the pieces we love so much …
Thanks for being part of this vision!